Theoretical Entertainment is a motion picture production company based in Texas. To see a list of current projects, click 'Our Projects' at the top. To read a history, and see some of our previous projects, click 'About Us.'

If you have any questions or need to contact us, click 'Contact'.
Our current project is a feature film titled Where We Started. You can watch the trailer below:
Our other feature projects include

Endings

and

The Proper Care & Feeding of an American Messiah

.  Click the poster below to check out

Messiah

.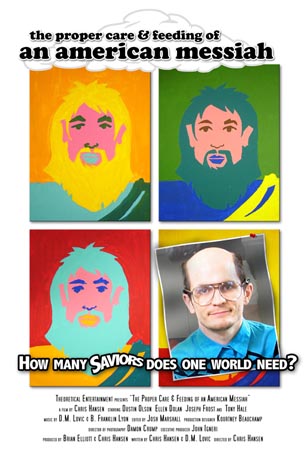 Endings - the official trailer from Chris Hansen on Vimeo.
Thanks for stopping by! We hope you'll continue to check out our projects.